Work With Us!

Being informed is the key to a smooth and successful home purchase. We want to arm you with the knowledge to make the best decisions and save you valuable time, money, and stress. A brief phone conversation with us may be life-changing. Whether you are looking to purchase a home for you and your family to live in, or if you're looking for an investment property, contact us.
Recent Blog Posts
Posted by Radovan Smolej // March 8, 2017
5 Things You Should Know Before You Flip A Property 1. Money is made at the buy, not the sell of your flip. When flipping a house your money is made at the purchase not at the sell of the house. So, many times people buy a house with the intensions of making a huge […]
more >>
Posted by Radovan Smolej // February 28, 2017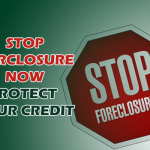 Hundreds of homeowners are on the verge of a home foreclosure in Calgary and it does appear that they will be slowing down anytime soon. If you are one of them you may have some options, try to work it out with the lenders and save your home and credit.
more >>
Posted by Radovan Smolej // February 19, 2017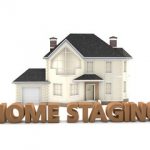 Want To Sell Your Home Faster? Try Home Staging! Home staging tells homeowners how to prepare and market their home for sales in the real estate market. Professional home stagers are professionals that help you in preparing your home for sale. They help you create a very good first impression on potential homebuyers by taking […]
more >>
Testimonials
"I just wanted to thank you so much for buying my home. It was a great relief to have that weight lifted off my shoulders so quickly. I have to admit, I was really skeptical at first, thinking I would be taken advantage of, in one way or another. You were up front and very honest with me about everything. I had an asking price in mind and it's what we agreed on, and it's what I got from you. You asked when I would like to close, I gave you a date of about 2 weeks out, and you worked quickly and we made that closing date. I will most assuredly recommend you to anyone in the same position I was in. Feel free to have anyone you are working with, who is skeptical about your business call me. I'd be more than happy to put their minds at rest."

Peter K.. Home Seller
Find Us On Facebook